Ford Collision Center - Auto Body Shop & Repair in Wausau, WI
Our Wausau, WI-area Ford collision center and auto body shop features certified technicians who are professionally trained to fix your Ford car, truck or SUV after an accident.
Our Ford auto body shop staff know it's inconvenient when drivers have to bring in their vehicle for repair. That's why the professionals at Kocourek Ford Lincoln's collision center do our best to ensure your experience is as convenient and painless as possible.
Wausau, WI-area drivers who visit Kocourek Ford Lincoln's certified car body shop get access to our expert body shop repair staff. Our car repair professionals are trained to fix your Ford or Lincoln car, truck or SUV so that it looks and runs like new after an accident.
Kocourek Ford Lincoln's Ford Collision Center's repair services include dent repair, body repairs, auto glass repair & more! Our Ford collision shop does it all, including dealing with insurance companies.
Having a collision is bad enough. The repair process shouldn't add to the pain. To help make the collision and repair experience less painful, download our comprehensive
Ford Collision Guide
.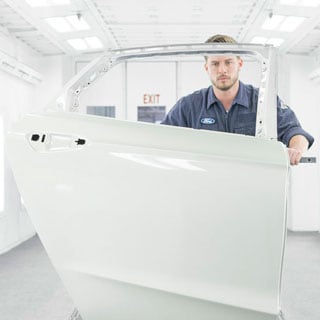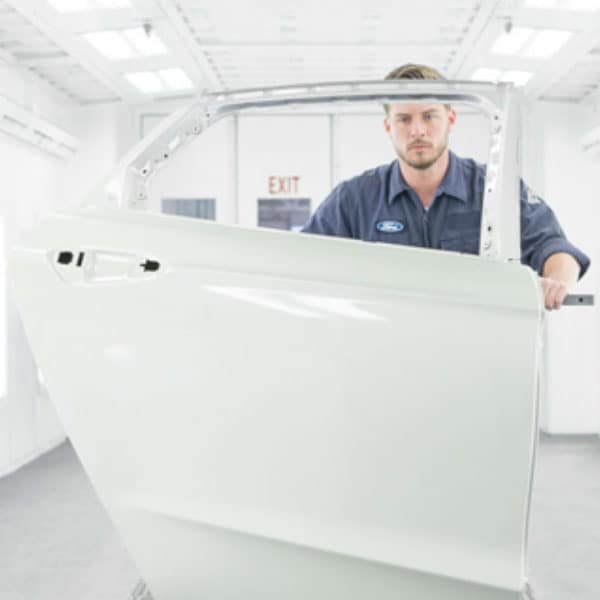 Your Rights:
You have the right to choose the collision center that repairs your vehicle. The insurance company can't force you to go to a collision center of their choosing.
You have the right to choose the type of parts that are used in the repair process.
You don't have to release your vehicle to the collision center to begin the repair process before you're ready.
Make sure to review the completed estimate before the repairs begin. It will list the work to be done and the parts that will be used in the repair.
Why you should choose Original Ford Parts when you are in an accident.
Because insurers want to keep repair costs down, they'll often specify the use of aftermarket, remanufactured, or even salvaged parts. This could, of course, lead to parts that don't have the same fit, finish, quality and durability of Original Ford Parts.
Ford Original Parts are designed and manufactured specifically for your Ford, so you can be sure they will fit precisely and provide long-lasting performance. In addition, to ensure optimal safety and performance in today's advanced driver-assist systems that all parts work together as a system.
Contact Kocourek Ford Collision Center