Protect Your Automotive Integrity with the Proper Parts--Shop Our Wausau Parts Department
Please Call - 888-278-9267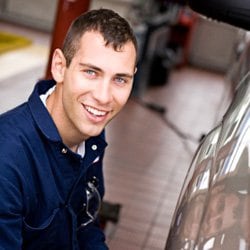 We know that modern automobiles are far more than the sum of their parts--but, we have to admit, using the proper car parts really can make or break the sum of your automotive ownership experience.
For the most part, it all comes down to one major question: are you replacing your cars inner components with OEM-approved parts that have been designed to provide a perfect fit and finish your vehicle's engineering? You may be able to find replacement parts online or elsewhere that are priced incredibly low--and while the allure of saving some green is understandable, it's important to note that this is a classic case of "you get what you pay for." Only, instead of just getting a low-grade part that likely won't last as long as those we have available here in our parts department, you're also subjecting your car to the very really possibility of further issues down the road. Stick a part that doesn't belong in the existing structure of your vehicle, and there's no telling what issues you may run into later on.
That's why if you're looking to save some money, don't shortchange yourself or your car with subpar parts; rather, take full advantage of our dealership-exclusive parts specials and get the parts you know you can trust at price that rivals that of knock-offs and poorly made products found elsewhere.
And if you're shopping for more than just car parts, but also a team of specialists who have the experience and expertise to handle the whole scope of your maintenance needs, look no further than our Kocourek Ford Lincoln service center, serving drivers from Wausau, Scholfield, Mosinee, Merrill, Antigo, and Stevens Point.